About
H.M. Training College
H.M.Training college, Randarkara, Muvattupuzha is an educational institution run by the Himayathul Muslimeen Trust (H.M. TRUST)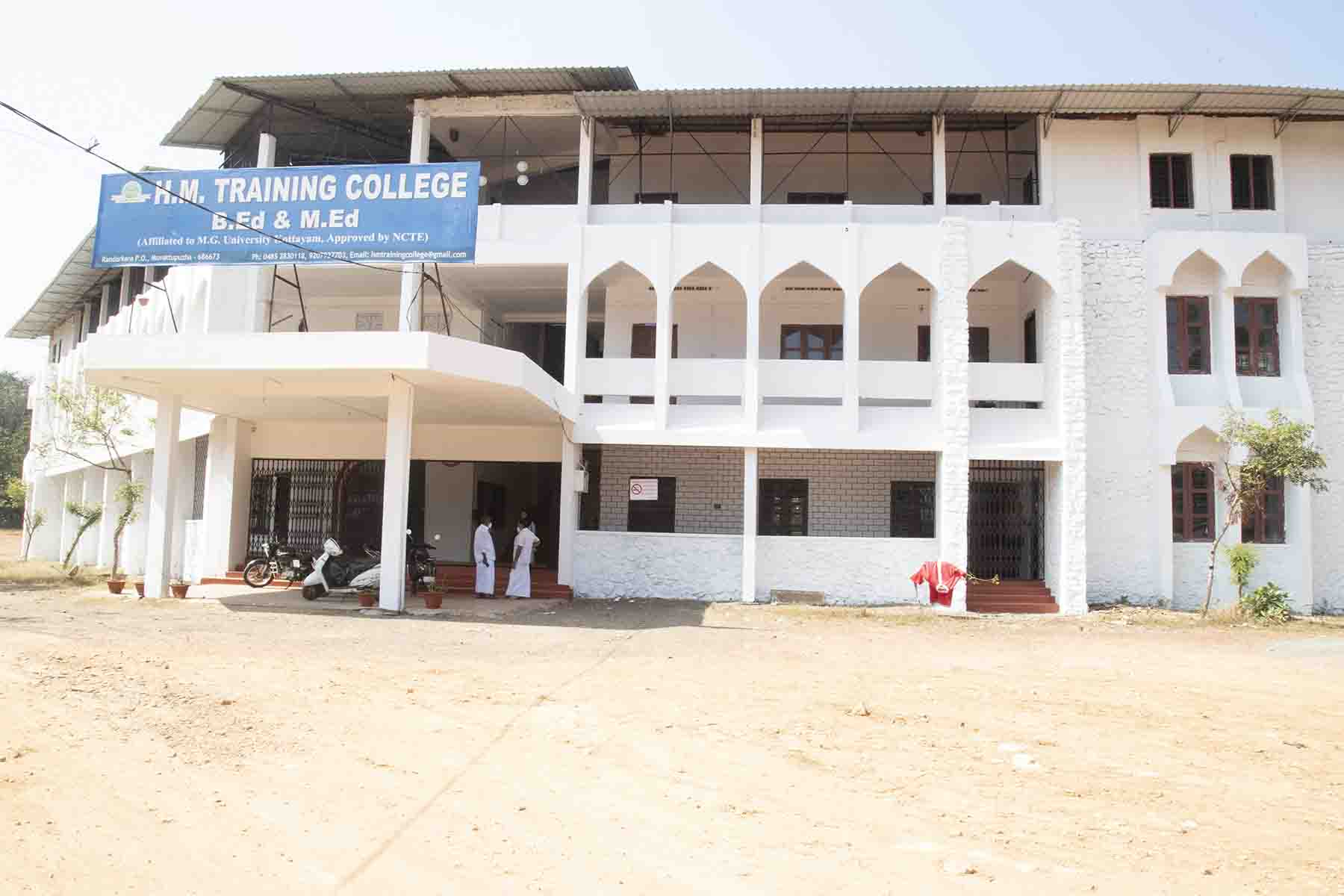 Realizing the need for a good teacher training college, the Trust decided to start a training college in the locality.  Subsequently the  foundation stone of the college was laid on September 18, 1994 by Janab Panakkad Sayed Mohammed Ali Shihab Thangal.  A committee comprising of Dr. P M Jaleel and Prof. C R Aza.,then the members of the syndicate of the Mahathma Gandhi University, on November 1, 1994, did the inspection of the college site.  The college was granted affiliation on November 3, 1994 and the classes were also started on the same day with four optional subjects, viz., Physical Science, Natural Science, Mathematics and Social studies.  Malayalam and Hindi optional subjects were introduced in the next academic year.  Two more optional subjects, Arabic and English, were introduced in the academic year 1996 – 1997 and Commerce in the year 2002 – 2003.
A team of members of the N C T E visited the college on May 27, 1998. On march 25, 1999, the NCTE granted permanent recognition to the College.  Thus the college became the first training college in the state to get permanent recognition from NCTE.
Affiliation has been granted to the college to start M.Ed Degree course during the academic year 2004 – 2005.  Accordingly M.Ed. Classes were started on 28th February 2005.
The college gratefully remembers the yeoman service rendered by late Advocate M.P.M. Jaffer Khan, founding chairman of the college Governing Body.  It was his enthusiasm and tireless striving that helped the college to earn its present high reputation.  His untimely demise on March 5, 2000 was a jolt to the college and the people associated with it.  To his fond remembrance the college Library has been named as 'Advocate M.P.M. Jaffer Khan Memorial Library'.
H.M. Trust runs a number of institutions besides H.M.Training college. Some of them are: 
H.M. Teacher Training Institute

H.M. Arts and Science College

H.M. Higher secondary school
A Primary Health Centre has been started by the Government on the site donated by the H.M.Trust, which will serve the inhabitants of Randarkara and also the trainees/students of these institutions.